Information Sources on Accreditation of College and Universities and their Graduate Schools and Degrees
Websites Of Organizations That Accredit Colleges and Graduate Schools
These organizations accredit the whole institution or school, and not just individual departments or degrees.
The Famous Six Regional Accreditation Organizations
New England Association of Schools & Colleges accreditation of colleges, universities and other degree granting institutions of higher education in the New England region. Area: Connecticut, Maine, Massachusetts, New Hampshire, Rhode Island, and Vermont. There are two institutions in Greece that are also affiliated.
North Central Association Commission on Institutions of Higher Education accredits colleges, universities and other degree granting institutions of higher education in the north central region. This is the best known of the regional accreditation authorities, and it covers: Arkansas, Arizona, Colorado, Indiana, Iowa, Illinois, Kansas, Michigan, Minnesota, Missouri, North Dakota, Nebraska, Ohio, Oklahoma, New Mexico, South Dakota, Wisconsin, West Virginia, and Wyoming.
Middle States Association of Colleges and Schools Commission on Higher Education accredits institutions of higher education in the Middle States region. Area: Delaware, District of Columbia, Maryland, New Jersey, New York, Pennsylvania, Puerto Rico, US Virgin Islands, and Certain Overseas Locations.
Southern Association of Colleges and Schools covers the southern US, and some other international locations. Area: Alabama , Florida , Georgia , Kentucky , Louisiana , Mississippi , North Carolina , South Carolina , Tennessee , Texas , Virginia , Extraterritorial (Includes Caribbean, Central and South America, and Mexico)
Western Association of Schools and Colleges (WASC) covers the western United States, including California, Hawaii, Guam, American Samoa, Commonwealth of the Northern Marinas Islands, the Pacific Basin, Federated States of Micronesia, Republic of Palau, and East Asia, etc.
Northwest Association Of Schools And Colleges covers Utah, Alaska, Idaho, Montana, Nevada, Oregon, Washington, and other geographic areas
---
More Major Sources of Information on Accreditation
Click here to search for and verify college and graduate school accreditation at the U.S. Department of Education .
Authoritative information on graduate school accreditation from the U.S. Department of Education.
More info on finding and selecting a college or graduate school, and on general federal financial aid, from the U.S. Department of Education.
Other Accreditation Organizations That Provide Elite Accreditation of Professional Departments / Degrees.
American Psychological Association a major professional organization in Psychology that accredits doctorate-level graduate school programs.
Council for Accreditation of Counseling and Related Educational Programs (CACREP) is the major and widely recognized accreditor for Counseling and related degree programs. Most states accept graduate degrees from CACREP accredited schools as one of their qualifications for state licensure as a professional Counselor. The CACREP website (link above) includes links to their database of degree programs they accredit.
The American Counseling Association (ACA) provides this knowledge-base page of information about state licensing requirements around America. The ACA also publishes a report on the licensure requirements of each of the 50 states which is available for purchase from their catalog.
National Council for Accreditation of Teacher Education a Specialized organization that accredits undergrad and graduate programs in education.
Council on Social Work Education (CSWE) directory of accredited programs.
Association of Social Work Boards provides information on degree accreditation requirements, and other requirements, for state social worker licensing.
National Engineers Examining Board.
This is my opinion :
Going outside the protective circle of regional accreditation is usually not a good idea and presents a complicated picture. There is where things get complicated! List of State Agencies that approve or register higher education institutions.
(I put this here as general information, as this has been an issue for some students who have emailed me.) It is far better to go to a regionally accredited school (AND as I say in the introduction ), there are professional organizations that accredit graduate programs (such as the ABA or APA) that are even better than regional accreditation. But, normally schools that have such advanced accreditation will also have regional accreditation.
Now, while I'm at this let me mention one curve ball: church degrees. If you want to be a minister in a particular religion you should go with a school that is accredited by that religion, or that is accredited by an organization supported by that religion. Now, religious accreditation organizations that are widely recognized will usually appear on the Department of Education list. However, it is a fact that if you want to be a minister in a particular faith that requires a divinity degree, you will have to go to a school accepted by that faith. It is also a fact that some employers, such as those that hire hospital chaplains, may not recognize a degree from a school that is accredited only by an obscure or not-widely known church (although such religions, such schools, and such churches may have great merit). If you want that kind of "chaplain" or "pastoral counselor" job outside of the church itself, it is a better bet to go to a religious school accredited by an organization on the Department of Education list. Check with a prospective employer, such as a hospital that employs chaplains, to see what type accreditation they accept.
Apart from all that, if you even consider a college does NOT have regional (or valid professional) accreditation it should, have accreditation from one of the sources recognized by the Department of Education(Valid sources of "professional" accreditation, in case there is doubt, should also appear on the Department of Education list).
On a lower rung, but still generally on a rung, are schools that are state approved/registered institutions. Here is my point: If an institution is as a minimum not state approved/registered it is possible that it doesn't really exist or is not legal. Again, it is best to go with a regionally accredited school.
Now, let me add this also, there has been criticism of regional accreditation bodies which says that they are conservative and therefore do not often facilitate innovation, they are also said to be bureaucratic and slow. It is probably true that there are non-regionally accredited schools that can give you a great education. The problem for me is that you may end up well educated, but your degree may not be recognized. And therefore you may not benefit the way you would like. Never-the-less, I believe that valid institutions exist that do not have regional accreditation. Therefore, I cannot say NEVER consider such an institution. However if you value recognition as well as education ... if you value possibly being able to transferee your credits to another good institution if you have a mind to ... if you are going to go to the trouble and expense of getting a valid education anyway ... if you don't have the time or resources to search for the "hidden jewel in the rough" ... my opinion is go with the sure fire real accreditation, accept no substitute.
Other Organizations That Accredit Schools
Distance Education And Training Council accredits online programs only and is recognized by the US Department of Education.
Western Interstate Commission on Higher Education an organization involved in the debate regarding distance education that is affiliated with regional accreditors.
Council for Higher Education Accreditation An authoritative independent, non-government source of information on college and university accreditation.
Ads:

Accredited Universities. Find Leading Colleges in 3 Minutes. Pursue a Degree, Enroll Today!
Advertisements / ads may at times include schools with other than regional accreditation.
Click A Link Below For A Specific Type Of Online Graduate Degree Program:
All Degrees | Degree Search Engine | Business | Doctorates | Education | Engineering/Tech | Health | Justice | Other | Psych & Related

If you need more info, you are free to request it from any of the linked graduate schools. It is wise to consider several options, so you are welcome to request info from several schools.
Sites By This Author:
Help for Psychology Students provides information and links that are useful to students in Psychology courses.
Free the Palm Trees Clip Art has click art images of palmtrees that you can use free.
Learn About Experiments in Psychology, A WebQuest is a online learning experience that teaches concepts that are used in psychology experiments.
Find Your ONLINE GRADUATE SCHOOL is a source of information on graduate degree programs where you take the courses online.
All the universities and colleges on the website have regional accreditation.
Congratulations for considering extending your education with graduate study. Cheers to you.
Thanks for visiting this web page... Have a great day!!!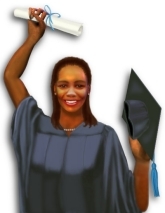 Note 1: The Top American Research Universities; Lombardi, Phillips, Abbey, and Craig; The Center for Measuring University Performance at Arizona State University and and the University of Massachusetts Amherst, 2012, ISBN 978-0-9856170-2-8.
Click A Link Below For A Specific Type Of Online Graduate Degree Program:
All Degrees | Degree Search Engine | Business | Doctorates | Education | Engineering/Tech | Health | Justice | Other | Psych & Related
Click for Google Safe-browsing Report for this Website.
Contact the site owner, Bernard Bart Schuster by email at Colorado93@hotmail.com.
OR


Thanks for visiting this web page... Have a great day!!!
Colleges, universities, other training/education concerns or others are invited to advertise on this site by email to Colorado93@hotmail.com. College or university personnel are welcome to send email to confirm, update, or correct the accuracy of their information. Please specify if your degree can be earned "all online". Please contact me to nominate/submit/suggest an additional academic, career development, business, corporate, university, or college url for this site, or if you have other comments. You can reach me, Bart Schuster, M.S., by email at Colorado93@hotmail.com. Please include "Suggest URL" in the subject. I may not be able to answer all email.
Additional Notes: I intend to include on this site colleges and universities that apparently have (at least) regional accreditation, however the presence of a university, college, or other site on this page is not an endorsement or recommendation. Grad School Links are here only to present possible college and university sites that may be of interest to some of those seeking an accredited online or distance graduate school degree. The site is primarily concerned with degree programs, although you may find certificate programs, and information on non-degree-seeking classes or courses. So, this site may be useful to those seeking a class, course, or certificate. You may find that a college or university is presented redundantly on this site. This site has pages that are dedicated to specific areas of interest. There is a page for Business degrees, and others for Education, Engineering / Technology / Computer, doctorates, accreditation organizations, and new programs. A graduate degree, also termed a postgraduate degree, may be a master degree, such as a Master of Arts (M. A.), Master of Science (M. S.), or Master of Business Administration (MBA),or doctorate degree, such as a Doctor of Philosophy (Ph. D.), Doctor of Psychology (Psy. D.), Doctor of Education ( Ed. D.), Doctor of Business Administration (DBA), and so on. The term grad school is often used as an abbreviation for graduate school, the terms graduate school and grad school are considered equivalent on this site. Featured online graduate school degree programs may have a quota of information requests they will accept, and if the quota becomes used-up, their link may lead to a 'multi online graduate school alternative search' website. If that should happen while you are using this site you can feel free to just exit from the 'multi online graduate school alternative search' website, or you can use that page if you wish. I try to remove links with used-up quotas as soon as I notice them, but sometimes I am delayed getting them removed. Usually, you must already have an accredited bachelor's degree to start an online graduate school degree program. Additionally, some online graduate school degree programs may have additional requirements for admission and a few prospective students may be screened out from receiving the information package if they don't satisfy a minimum requirement, such as a GPA-level. I strive to assure that the information on this site is current and accurate, however the information may change without notice to me so I can not guarantee total accuracy. A college or university may use the term external degree program where another may use the term distance program. The terms external and distance are considered equivalent on this site. Thanks for visiting this site and good luck with your graduate studies.
This page is copyright 1999, 2000, 2001, 2002, 2006, 2007, 2008, 2009, 2010, 2011, 2012, 2013, 2014 Bernard "Bart" Schuster except as otherwise specified.. All the images on this site are to see, but not to use. Any other images original to this site, are copyrighted by this site owner, per the copyright date. The following images are licensed from a copyrighted collection from ClickArt/Broderbund: clickartgradgroup4.jpg; clickartfemalegrad.jpg; clickartfemalegrad.jpg; & clickartmalegrad.jpg, and any other images with titles beginning with the letters, "clickart". Grad images with file names beginning with "hemera..." are copyrighted from Ideasoft and Hemera copyrighted clipart collections, 1994-2004. Images on this site are to see, not to use.
Privacy policy: This website's codes do not collect personal information on the visitor however, the website host may collect nominal "visitor log" data, and the hyperlinks on this site may go to pages which MAY or may not collect personal information. Please refer to the the website host, lycos.tripod.com, and visited site's privacy policy for information on that site's policies. If you elect to request the free info from a college or university, and especially if they are interested in recruiting you as a student, they may give you a telephone call in addition to sending email or overland mail information. In requesting the info package or packet you are, in effect, giving them permission to give you a phone call. This phone call will enable you to direct to the school any questions that are of specific interest to you, and also enable you to ask questions about additional degree programs the online graduate school may offer. Recent research indicates a positive association between advancing education and increases in average salary, however no college, university or graduate school can guarantee a specific salary or increase because that is likely to depend on a number of factors including your education, but also including region, job experience, available opportunities, individual characteristics, personal history, demand, "the economy", etc. Web site visits may also be monitored thru Google, Bing, or other analytics, which may include use of cookies, and would be subject to their privacy policies.
Note: There are those on the internet who may wrongfully use someone else's email address to distribute spam. I strongly urge you to not do business with such businesses. I have never distributed spam nor have I given anyone permission to use my email address. The wrongful use of my email address was reported to hotmail.com and the FTC.