Click Your
Degree Choice
From the List Below to Go To
that Page
All Degrees
On One Page
Business
Degrees
Criminal Justice,
Security, Emergency Services, Legal Related

Doctorates
Only
Education
Degrees
Engineering,
Technology, Computer
Degrees
New Degrees
On This Site
Others,
like Agriculture, Arts & Sciences, Food, Public Administration, Leadership, Library, Religion

Psychology,
Counseling, Sociology, and Related
Nonprofit and Public
Grad Schools
Text Only -
Mobile Small Screen Friendly

---
Accreditation Sites/Info
University Consortiums
and Other Directories to Online Graduate Schools
My Blog / Comments About Online Grad Schools
Student Information Resources
on career, financial aid, classes, international education, college web locator, and more ...
Fast Online Graduate School Search Engine
Searches for Master, MBA, doctorate, and other graduate programs from a wide variety of institutions.
Click for Google Safe-browsing report for this website.
Contact the site owner, Bernard Bart Schuster by email at Colorado93@hotmail.com.
OR


---
Another online college site by this author:
Find Your Online Bachelor's or Associate's College Degree Program
---
Click a Sponsored School Below to Get Info

California State University at Monterey Bay

Business degrees focused on innovation, ingenuity, and thought leadership. MBA and eMBA.


Concordia University

Concordia offers online degree programs designed to stimulate your thinking, learning, and problem-solving ability in a convenient and flexible learning environment that encourages interaction with professors and fellow students. Master degrees in Education and Business.


Florida International University

Florida International University is top-tier public, research university located in Miami-Dade county, Florida. Master in Human Resources.


Benedictine University


Rated among top Midwestern universities and offering Master degrees in Public Health, Nursing, and an MBA.


Click Here For The Complete List Of Online Graduate Schools! Click Here To Try a "Test Drive" Experience of Grad School Online.

This site is designed to present links to regionally accredited online graduate school programs, and related sites that help those seeking graduate education.
---
INTRODUCTION
Discussion of Accreditation
This site is a directory of links to regionally accredited online graduate school programs, and related higher education sites.
The intent of this site is to help you get a "jump-start" on the process of searching for a well-accredited graduate school program that is primarily available on the web and is an external / distance education program (external /distance program means that for the most part you don't have to attend classes on campus). In other words, an accredited graduate degree program that requires no or minimal (brick and mortar) classroom time, or campus residence, or campus visits. (You may have to attend web classes and you will have to study and do schoolwork, of course.) To the left under "Click Your Degree Choice" are links that will take you to other pages on this site that have links to specific university and college graduate program information.
There are many opportunities for college/university education on the internet. It is even possible to find accredited university doctorate degree programs. Further, there is rapid growth in this area, so that new university programs are constantly becoming available.
In choosing a graduate school it is a good idea to consult a number of sources of information before making a final decision, but it is essential to get information from the school(s) you are considering, and this website enables you to get information directly from the graduate schools.
Of course, accreditation is a critical issue, especially in distance education, so I have included a page of accreditation organizations that will enable you to check up on the schools you find. Accreditation by a "regional accreditation authority" is usually THE basic standard you should look for. Regional accreditation means that the merits of the degree you earn and the academic courses you take will be widely recognized and accepted across the country, and especially by employers. I intend to include on this site only colleges and universities that have regional accreditation.
In graduate/professional schools there are sometimes advanced "departmental" program accreditation. For example, it is advantageous to go to a law school accredited by the American Bar Association, a clinical psychology program accredited by the American Psychological Association (APA), or a library science program accredited by the American Library Association(ALA).
If you are getting a degree in order to get employment or for professional or career development in a particular industry or in a particular business or corporate environment, it is a good idea to look at employment ads from that industry, and to talk to human resources people from that company or industry to learn what standards for accreditation apply.
The featured graduate school links on this site take you to websites that provide more information about the graduate school's programs, and enable you to request additional information from the graduate school, if you so desire. All the information is provided to you free of charge, so you can request the info from any graduate school or from all of them. By getting this information from the school you are better assured that the info you are receiving is accurate and current. You might also receive a call from the graduate school and in that context you can ask relevant questions about financial aid, services, schedules, instructors, specialized accreditation, other degree programs they offer, and so on...the information that becomes critical as you begin your graduate school education.
It is a good idea to confirm any key information you get from my site when you make contact with the graduate schools you are interested in, especially where the information concerns the school's cost, requirements, and programs. They can change their requirements and programs very quickly and without my knowledge.
Another good use of this website is to use it to find online courses and classes that can enhance your personal, professional, or career development.
I also included a page of some Student Information Resources
links that may be of interest to those planning online graduate school study. It also includes some basic information and links on FINANCIAL AID.
A very few of the master's degree programs and doctorate programs may require some resident time at the schools. The required time may vary from zero to about "two weeks" or maybe more. If you are a working person who will be pursuing a degree part-time, the extent of residence requirements may be a critical factor in selecting an online graduate school.
People sometimes ask "why regional accreditation"? Regional accreditation is the form of institutional accreditation that is most widely recognized by employers and the educational establishment. The six regional accreditation authorities work together to cover the entire nation, so together they actually make a national system. Historically the regional system grew-up because each region ... north, south, east coast, west coast ... et cetera, grew their own accreditation system based on their own regional identity, needs, and priorities, and they wanted to be able to run their schools and colleges independent of the influence or the domination of other regions. In time, these independent regional accreditation authorities recognized each other, and organized together to created the coordinated national system of regional authorities we have today. Because of their regional focus, the regional authorities also reduce the chances that an individual school will get "lost in the masses". Regional accreditation is "institutional" in that it is designed to cover an entire institution, and is essentially a certification that the institution is competent and able to deliver credible and meaningful education, and credible degree programs. Click here for more information on accreditation.
---
Why grad school?

Earning a graduate degree offers you the benefits of advancing your learning, beyond the bachelor degree, and that advanced learning will not only improve or extend your abilities and productivity, but it can also increase your self-confidence and the recognition you get from peers. Studies have shown that those with Master degrees earn about $8000 more annually, on average, than those who just have a bachelor degree (but keep in mind that is an average). But to get the benefits of an advanced degree, you need to be the type of person who can exploit the career advantages that such a degree can offer. If you are ambitious enough and determined enough to complete the graduate degree, and you have the personality, morals, flexibility, and other personal attributes to advance in your career field, then chances are good that you will be among those who benefit, career-wise, from earning a graduate degree.

After earning a bachelor's degree, some college grads may feel that the major they chose is not the best one for their desired career future, or they may feel that their interests have changed. One solution for such college grads may be to earn a Master's or Doctorate in a field that would serve them better ... now! College grads may see or hear about opportunities that are only available to people with graduate degrees, and they want to get access to those opportunities.

There are some majors, such as psychology or education, where the better paying jobs almost always require a graduate degree. If you are in a field like that you may find a graduate degree is really a career necessity for you. Other good reasons to earn a graduate degree are many, and include a desire to prove you CAN earn it; a desire to enhance your academic/occupational prestige; plans to change career field; or a wish to qualify for a specific job or ambition. Your reasons depend on you, but it is a good idea for you to "pin-down" what your reasons or motives are, so that you can keep them fresh in your mind when you need them to help you keep going.

So a graduate degree can definitely offer the potential to make more money and advance your career, if you are the type of person who will push forward to realize the benefits of having the degree once you earn it. However, in the final analysis the "why" of grad school is a question that has your name all over it ... in other words your the only one that can answer that because it depends on your personality and situation, what you expect from your work and life, and it depends on what motivates you. Your reasons for earning the degree are really quite personal and unique to you.
---
Why online?

Online graduate school offers you the chance to complete a graduate degree from a recognized (regionally accredited) school while maintaining many of the other good and advantageous aspects of your current life. For example, you can keep your current job, residence, neighborhood, friends, avoid uprooting your kids, and so on, yet still earn your graduate degree from a reputable or prestigious university, online. You can avoid the cost and time losses involved in commuting to a campus. Also, online degree programs offer a much wider choice of specialties, and choice of university, compared to local grad schools. If your local colleges or universities do not offer the degree that you want to earn, or if they turn down your application, you may still have the opportunity to earn the degree you want by going online.

But, online learning is not for every one. For example, online learning is likely to require greater self-motivation than attending campus classes, yet it also can help you to develop that self-motivation within yourself. Online students can often learn as much or more than classroom students because classrooms can have distractions, while online learning can allow total concentration of the student on the computer screen, in a quiet, controlled, at-home setting. Most online courses and degree programs are "asynchonic", which means that they do no require all students in a course to "attend class" at the same, specific time. Rather student- professor and student-student interaction is done by online methods such as texting, email, file submission, and message boards. That means you can still attend grad school classes online even if your daily schedule changes from week-to-week; even if you have no time for the commute; or even if you have no baby-sitter available. This can be especially advantageous to students who work nights; who have childcare duties; who are just too tired after work to commute and attend regular classes; or who have other time challenges that require flexible scheduling.

Congratulations for considering extending your education with graduate study. Cheers to you.
---
Click a link below for a specific type of online graduate degree program
All Degrees | Business | Doctorates | Education | Engineering/Tech | Health | Justice | Other | Psych & Related
---
___ ___


The grad schools listed on this page are just a few of those available on this site.
Click here for All Degrees on this site...



If you need more info, you are free to request it from any of the linked graduate schools. It is wise to consider several options, so you are welcome to request info from several schools.
Also, other sites by this author:
Find Your Online Bachelor's or Associate's College
Degree Program

WebQuest on Psychology Experiments

Help for Psychology Students: Links to Helpful Websites for Psychology Students


Click a Sponsored School Below to Get Info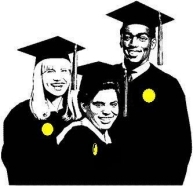 Nova Southeastern University


... among the largest independent nonprofit institutions of higher learning in Florida and offering convenient online Master and Doctorate graduate degree programs in Education & Computer Tech.


Norwich University

A traditional private university with a proud tradition of military training and offering Masters in Business, Civil Engineering, History, and IT, all online.



Brandeis University

University classes are 10-weeks long. Brandeis University is a private, research university located near Boston. Master's in Business, Health, and Tech.



Graceland University

Graceland University is a private, nonprofit, Christian university founded in 1865 with its main campus in Lamoni, Iowa. Master's in Education.



Northcentral University

Programs designed to provide individualized support, & economical tuition...
Master's and Doctorate's in Psychology; Business; and Education. (Note: You need to have a Master's to enter the Doctorate.)


Brandman University

Brandman is rated among the top private universities in the western United States. Master's in Business, and Education.


Southern New Hampshire University


A nonprofit university with flexible online programs that offer European as well as US - regional accreditation, and a Department of Defense partnership. Master's degrees in Business, Education, Sport Management, Community Development, and Writing.


Western Governors University

an award-winning, affordable, nonprofit, private university that enables you to earn credit through online courses and/or through measurable achievements. Master's degrees.


University of Southern California

The University of Southern California is a world-renowned research university with a home campus located in Los Angeles, California. Master's in Public Administration, Health Administration, Library, GIST, Gerontology, and Social Work (CSWE-MSW).
Golden Gate University - Online

A prominent university in the San Francisco Bay region with a long history of providing advanced education designed for working, adult students. Master of Business Administration (MBA) and other Business Master's, and Master's in Psychology, Public Administration, & Technology.




Click Here For The Complete List Of Online Graduate Schools!

Click Here To Try a "Test Drive" Experience of Grad School Online.